Nintendo and Omiya Soft have been developing the next installment in the Culdcept series, Culdcept Revolt, for quite some time. This represents the first actual brand new episode in 12 years. A few months ago, Nintendo announced it would have been released in July in Japan (no, don't even ask for the West, that way you won't be disappointed when it's not announced for its release here), and it seems time for more infos on the game is coming soon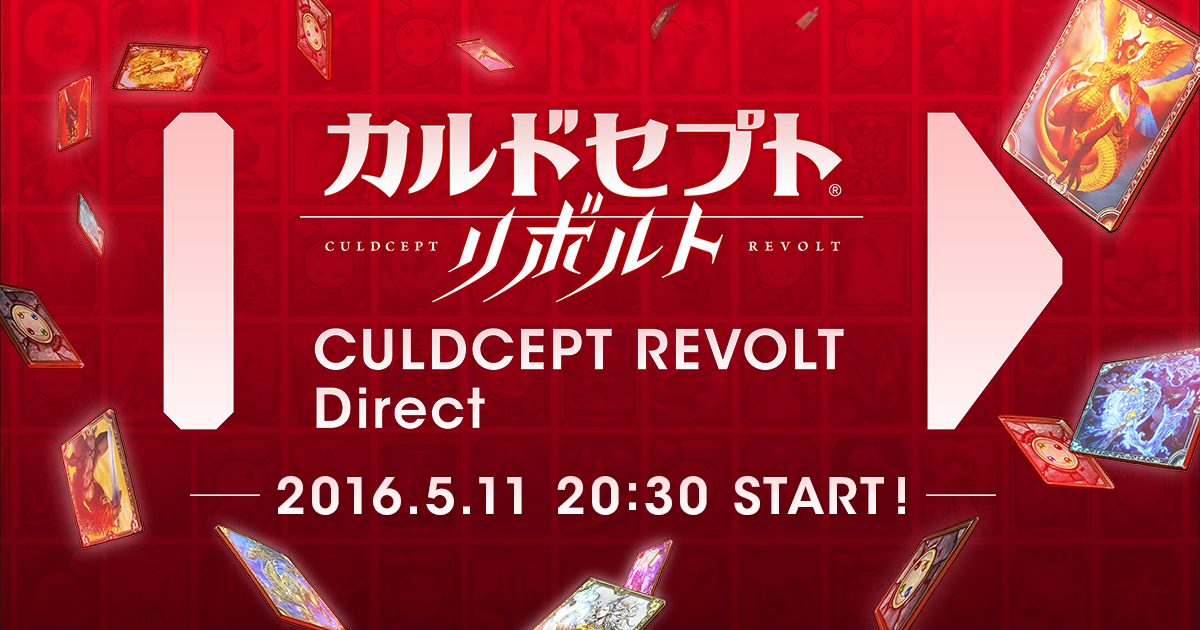 Both Nintendo Japan and Dengeki Nintendo Twitter accounts have just retweeted about the next Japan-only Nintendo Direct presentation, and it's going to be, indeed, about Culdcept Revolt. Small curiosity: this is the first time Dengeki Nintendo tweets about a Direct a few minutes before Nintendo themselves.
It's happening on May 11th, 2016, starting at 20:30 JPT, which translates into
12:30 BST
11:30 UTC
07:30 EDT
04:30 PDT
(credits to GAF user JoeM86 for the thread and the different time zones – http://neogaf.com/forum/showthread.php?t=1215425 )
We'll get more information about the lenght of the presentation around 30 minutes before it starts, as always.
The Culdcept series of turn-based strategy games based on cards is extremely niche here in the West, which comes as no surprise given the extremely small amount of titles released here (the last one being Culdcept Saga back in 2008 in NA), but there are fans, so this upcoming Direct is a good chance to get more infos about it. It's also a Direct, so more than what Nintendo is doing at E3 this year! *extreme suffering inside, goes back in a corner and waits for NX-event…while being excited as fuck for Zelda's Treehouse Live*
See you soon, world
P.S. #westandforfemalesingamingindustry